NRCC Students Named Davenport Institute Fellows
Sep 06 2019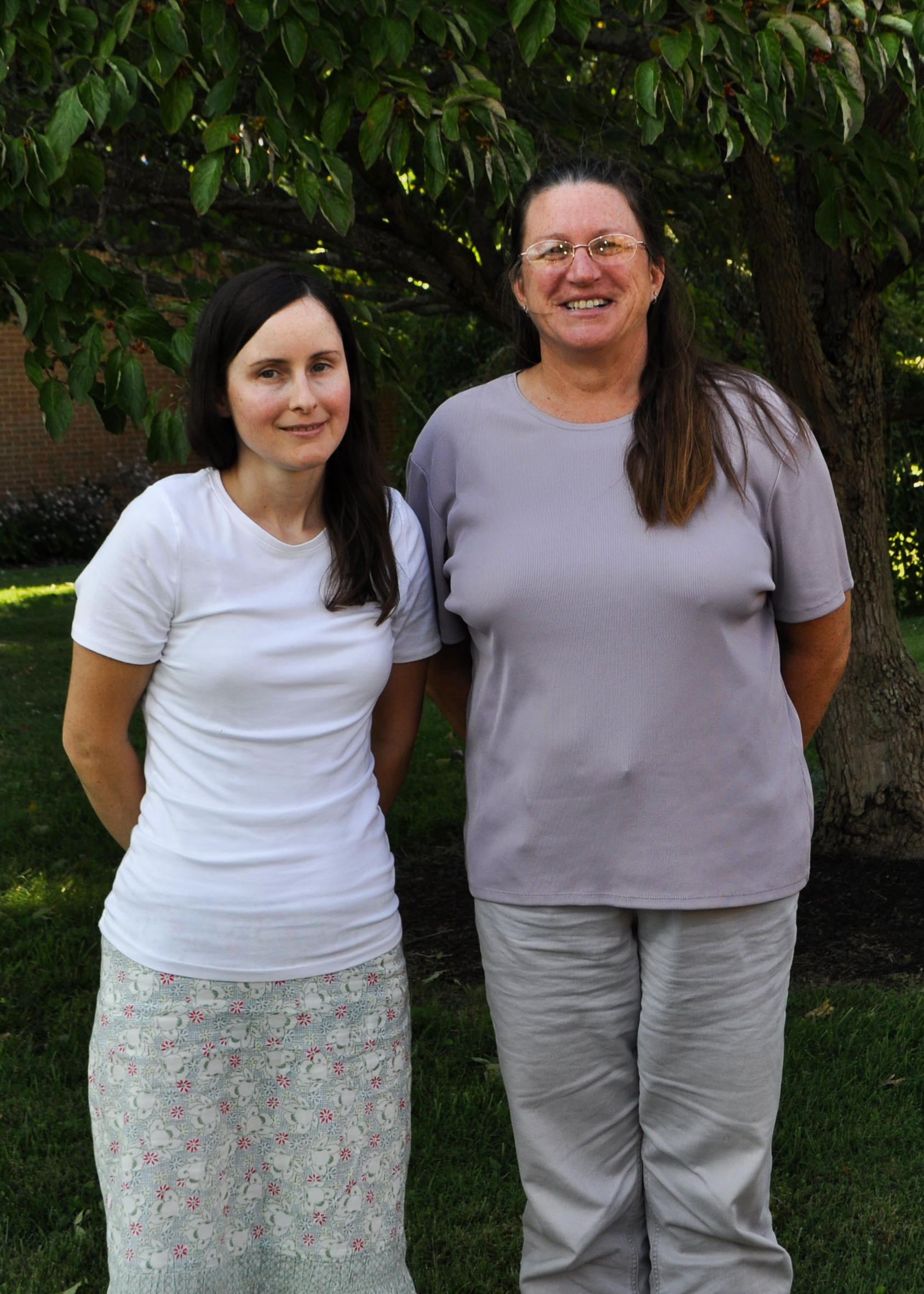 Two students at New River Community College were recently named Davenport Institute Early Childhood Development Fellows.
Susan Estes of Newport and Vicki Horn of Floyd will receive the fellowship, which includes up to $7,500 for college expenses and travel related to professional development. Fellows will also participate in legislative advocacy to promote early childhood development education and complete 20 hours of volunteer service in their communities.
The program aims to improve the quality of the child care workforce by providing funds and professional development opportunities to community college students who are currently working with children and who are also working toward a degree in the early childhood education field.
Estes, part-time student, mother and also an engineer, came to NRCC to earn an associate degree in early childhood education because she wants to link her engineering education with her passion for quality child care and education for young children. Estes is particularly interested in policy making in regards to early childhood development. She currently works full time as an assistant teacher at Rich Creek Head Start.

Horn, a stay-at-home mom of three until recently, decided to go to college after her youngest child turned 18. She currently works with infants part time at Yellow Hen Child Care in Floyd and takes classes at NRCC full time in the early childhood associate degree program. Her ultimate goal is to become a child life specialist, a pediatric health care professional who works with children and their families in hospitals and other health care settings to help them manage the challenges of hospitalization, long- and short-term sickness, and disability.

With the help of the Davenport program and other financial assistance available for early childhood development students at NRCC, both Estes and Horn will graduate from NRCC with no debt.
NRCC offers two career studies certificates in child development and toddler and infant, a certificate in early childhood development, and an associate degree in early childhood development. The programs are designed to prepare highly-skilled graduates for employment in a variety of early childhood settings and to update and enrich the capacities of those who are presently employed in the child development field. The associate degree prepares students for transfer to a bachelor degree program in child development, education, or related field. Graduates develop the knowledge, skills, and dispositions to design, implement, assess, and model for others excellent practices informed by Virginia's Competencies for Early Childhood Professionals and the National Association for the Education of Young Children Professional Preparation Standards.
For more information about early childhood development programs at NRCC and available financial assistance to students in these programs, email Bonnie Graham at bgraham@nr.edu or visit www.nr.edu/ecd.
The Davenport Institute and fellows program are made possible through a generous grant from Ben and Betty Davenport and is supported by the Virginia Community College Foundation and the Virginia Early Childhood Foundation. For more information about the Davenport ECE program, visit studyece.com.