NRCC welcomes new board members
Oct 24 2019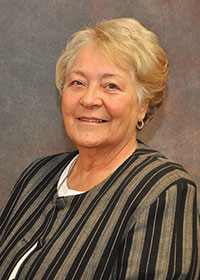 New River Community College recently welcomed Dr. Margaret Dewald-Link of Floyd County and Bobbie Potter of Montgomery County to the college board.
Dewald-Link holds doctorate, master and bachelor degrees in education from The Pennsylvania State University (Penn State). Her career has spanned health care and education and included time teaching in public schools and colleges and universities as well as working as a college admissions representative. Dewald-Link began her career teaching in the Pittsburgh Public School system and then became an assistant professor at Framingham State College and Virginia Tech. She also spent many years as an owner and director of home health care agencies.
Potter holds a master of education degree from the University of Wyoming. Potter served as a school counselor in Wyoming for eight years and then worked as a community college transfer counselor at Central Wyoming College in Riverton, Wyo. She also served as a transfer counselor at Piedmont Virginia Community College in Charlottesville for 16 years. She retired from Virginia Tech's College of Agriculture and Life Sciences as coordinator of undergraduate recruitment and community college liaison.
The college board acts in an advisory capacity to the State Board for Community Colleges with respect to the operation of NRCC.
Dewald-Link and Potter join current board members Onassis D. Burress, Richard Chidester, Steven E. Harvey, Benny Keister, Jessica Littlejohn, Jim Loux, Michael Patton, Sharon Scott, Jonathan D. Sweet and Jim Wheeler.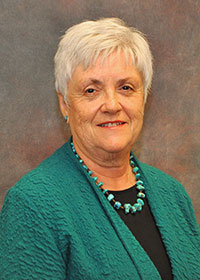 Board members serve a four-year term and may continue for two consecutive terms. Each local political subdivision sponsoring the college appoints board members to serve in this capacity.