NRCC Fiddle, Banjo and Club Jamboree to be held Nov. 9
Nov 01 2019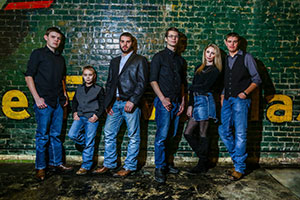 The music of Gate 10 and the New Ballards Branch Bogtrotters will be featured during New River Community College's Fiddle, Banjo and Dance Club jamboree on Saturday, Nov. 9. Music will begin at 6 p.m. in 117 Edwards Hall at NRCC in Dublin.
In honor of Veterans Day, all veterans will be honored prior to the concert. The Veterans of Foreign Wars Post 1184 from Pulaski will present the colors at 5:50 p.m.
Since joining together in August of 2018, Gate 10 has been playing strong and steady. They are a high energy band from Virginia's New River Valley. The members of Gate 10 have found their way by performing traditional bluegrass, gospel and country music, along with original music. Their stage presence is beyond their young years with their musicianship, vocals and harmonies. The band include Addie Levy (age 17) on mandolin and vocals; Ethan Handy (age 17) on banjo and guitar; Eric Handy (age 9) on dobro; Jared Houseman (age 16) on bass; Gabe Scott (age 19) on fiddle, guitar and vocals; and Jarrod Belcher (age 21) on guitar and vocals.
The New Ballards Branch Bogtrotters band takes its name from the original Galax-based Bogtrotters, who won the first-ever Galax Old Time Fiddler's Convention in 1935. The modern-day old time group includes Eddie Bond on fiddle and vocals, Dennis Hall on guitar, Bonnie Bond on bass and vocals, Caroline Noel Beverley on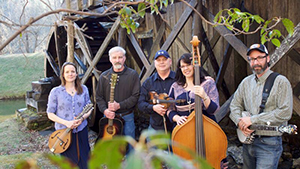 mandolin, and Josh Ellis on banjo. The band has played at festivals across the U.S., and participated in the Friends of American Old Time Music and Dance Festival in Gainsborough, England.
Corporate sponsors of the 2019-2020 jamborees include Anderson Audiology, Dublin; August Jewelers & Boutique, Inc., Radford; Castle Rock Insurance Agency, Pearisburg; Estes Auto & Truck Parts Inc., Pilot; First Community Bank, Pulaski; Gregory Seeding and Landscaping Company, Pulaski; King's Tire Service, Pulaski; Martin's Pharmacy, Pulaski; Pepsi Cola Bottling Co., Dublin; Pulaski Patriot, Pulaski; Shoney's Restaurant, Dublin; and Southern Furniture Warehouse, Radford.
The doors open at 5 p.m. for the show. Admission is free; however, donations will be accepted and a Johnson guitar signed by Dailey & Vincent will be part of the raffle to help offset the travel expenses for the musicians. The jamborees are held the second Saturday of each month through April at NRCC, a Crooked Road affiliated venue.
More information about the NRCC Fiddle, Banjo and Dance Club is available from Tim Jones at (540) 674-3625, and online at www.nr.edu/fiddle.