IMPORTANT INFORMATION:
Wednesday, December 11, 2019: Due to inclement weather, NRCC (Dublin and NRV Mall Site) is closed. Day classes ONLY have been cancelled.
Mission
To provide opportunities for all students to experience and learn things which can complement NRCC classroom lessons including clubs/organizations, special events, physical activities, and community service projects.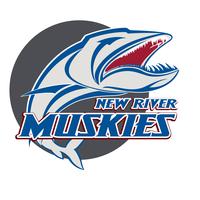 Contact Information:
Rod Reedy, Student Activities Coodinator
Office: Martin Hall Room 121
(Inside the T.J. Anderson Student Lounge)
Phone: (540) 674-3600, ext 4358
Fax: (540) 674-3644
E-mail: rreedy@nr.edu
Hours:
Dublin Campus
5251 College Drive
Monday - Thursday 9:00 a.m. - 4:00 p.m.
NRV Mall site, Christiansburg
400 New River Road
Friday 9:00 a.m. - 4:00 p.m.
Mailing Address:
Student Activities Office
5251 College Drive
Dublin, VA 24084
HAVE QUESTIONS ABOUT NRCC?
NRCC IN DUBLIN:
5251 College Drive
Dublin, VA 24084
(540) 674-3600
Toll Free: 866-462-6722
Fax: (540) 674-3642
MALL SITE:
782 New River Road NW, Suite 400
Christiansburg, VA 24073
(540) 674-3610
Fax: (540) 381-7128