Welcome to the NRCC ADMINISTRATIVE SUPPORT TECHNOLOGY
The Administrative Support Technology program at New River Community College offers advanced training complementary to the information systems demands of the electronic office. This program includes training in management, word processing, microcomputer usage, human relations, and paralegal studies.
NRCC ADMINISTRATIVE SUPPORT TECHNOLOGY PROGRAMS:
Enrollment Support:
HOW TO REGISTER FOR CLASSES
BECOME A STUDENT DETAILS
CLASS SCHEDULES
COLLEGE CATALOG
INFORMATION REQUEST
ACADEMIC CALENDAR
SPRING SEMESTER 2019
January 3
Thursday
Faculty Research
January 4-18
Friday - Friday
Faculty In-service
January 21
Monday
Martin Luther King, Jr. Day (College Closed)
January 22
Tuesday
Classes Begin
January 28
Monday
Last Day to Add w/o Instructor Approval
February 7
Thursday
Last Day to Drop and Receive Refund

***

March 11
Monday
Faculty Research (No Day or Evening Classes)
March 12-15
Tuesday-Friday
Spring Break
March 29
Friday
Last Day to Drop and Receive "W" Grade

***

April 9
Tuesday
Fall Registration Begins
May 6
Monday
Classes End
May 7
Tuesday
Exams Begin
May 10
Friday
Exams End
May 13-15
Monday-Wednesday
Faculty In-service
May 13
Monday
Grades Due from Faculty (noon)
May 14
Tuesday
Grades Available Online for Students
May 15
Wednesday
Graduation
*** Refund or withdrawal date for regular session only. Contact Admissions & Records Office for information on other session deadlines.
SEE FUTURE ACADEMIC CALENDARS
Administrative Support Technology Contact Information
General questions and requests about the Administrative Support Technology should be directed to Debra Bond 1-866-462-6722, extension 4319, or (540) 674-3600 extension 4319.
You may also email dbond@nr.edu.
Administrative Support Technology Faculty
Call (540) 674-3600 or toll-free 1-866-462-6722, then you will be prompted to add the extension number to reach any employee.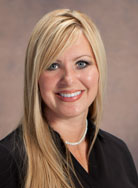 Telephone ext: 4270

Office: Godbey 70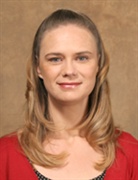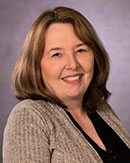 Telephone ext: 4341

Office: Martin 238
HAVE QUESTIONS ABOUT NRCC?
NRCC IN DUBLIN:
5251 College Drive
Dublin, VA 24084
(540) 674-3600
Toll Free: 866-462-6722
Fax: (540) 674-3642
MALL SITE:
782 New River Road NW, Suite 400
Christiansburg, VA 24073
(540) 674-3610
Fax: (540) 381-7128