Welcome to the NRCC Practical Nursing
The one-year certificate program in Practical Nursing is designed to prepare selected students to qualify as contributing members of a health team, rendering patient care in a variety of health service facilities. Upon successful completion of the program, students are eligible to apply to take the Virginia Board of Nursing examination leading to licensing as a Licensed Practical Nurse (LPN). Here you will find information about NRCC Practical Nursing courses and professor(s).
The college serves the educational needs of the public and assumes a duty to help provide the requirements for trained workers in the region. The practical nursing program works with the college to prepare graduates with technical competence in basic nursing skills to help meet community health needs. more information »
Nursing Admission Advisor
Phyllis Anderson
Nursing Admission Advisor
Admissions & Records
Phone: (540) 674-3600, ext. 4206
Office: Rooker Hall 259
Email: panderson@nr.edu
PROGRAM and TEAS Testing Information:
NRCC PRACTICAL NURSING COURSES:
Not sure which courses you need to take? Talk with an academic advisor for assistance or visit the catalog and choose your program of study.
Visit the Admissions Website to Register for Classes
Frequently Asked Questions for PN Students
Links
Below you will find helpful links to additional college nursing programs and health-related information.
Clinical Sites
NRCC faculty provide individualized mentoring in the clinical area. These practices develop the clinical experiences for our students to prepare them to manage the comprehensive care needs of clients in a variety of clinical settings. Clinical experiences take place in innovative sites such as acute care facilities, outpatient clinics, home care agencies and private practice settings. These practice sites provide students with the diverse background necessary to prepare them to make sophisticated clinical decisions.
Admission Requirements
Enrollment Support:
HOW TO REGISTER FOR CLASSES
BECOME A STUDENT DETAILS
CLASS SCHEDULES
COLLEGE CATALOG
INFORMATION REQUEST
ACADEMIC CALENDAR
SPRING SEMESTER 2019
January 3
Thursday
Faculty Research
January 4-18
Friday - Friday
Faculty In-service
January 21
Monday
Martin Luther King, Jr. Day (College Closed)
January 22
Tuesday
Classes Begin
January 28
Monday
Last Day to Add w/o Instructor Approval
February 7
Thursday
Last Day to Drop and Receive Refund

***

March 11
Monday
Faculty Research (No Day or Evening Classes)
March 12-15
Tuesday-Friday
Spring Break
March 29
Friday
Last Day to Drop and Receive "W" Grade

***

April 9
Tuesday
Fall Registration Begins
May 6
Monday
Classes End
May 7
Tuesday
Exams Begin
May 10
Friday
Exams End
May 13-15
Monday-Wednesday
Faculty In-service
May 13
Monday
Grades Due from Faculty (noon)
May 14
Tuesday
Grades Available Online for Students
May 15
Wednesday
Graduation
*** Refund or withdrawal date for regular session only. Contact Admissions & Records Office for information on other session deadlines.
SEE FUTURE ACADEMIC CALENDARS
Practical Nursing Contact Information
General questions and requests about the Practical Nursing should be directed to nursing admission advisor Phyllis Anderson (540) 674-3600, extension 4206, email panderson@nr.edu
Practical Nursing Faculty
Call (540) 674-3600 or toll-free 1-866-462-6722, then you will be prompted to add the extension number to reach any employee.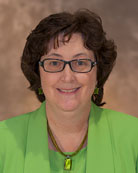 Telephone ext: 4267

Office: Godbey 83
HAVE QUESTIONS ABOUT NRCC?
NRCC IN DUBLIN:
5251 College Drive
Dublin, VA 24084
(540) 674-3600
Toll Free: 866-462-6722
Fax: (540) 674-3642
MALL SITE:
782 New River Road NW, Suite 400
Christiansburg, VA 24073
(540) 674-3610
Fax: (540) 381-7128